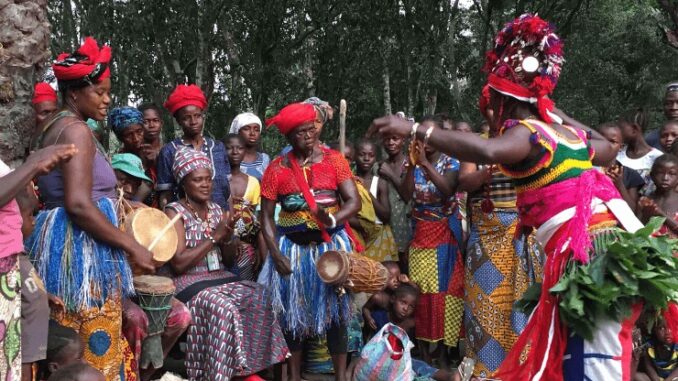 The CIA World Factbook Democraphic data, updated last year, shows that Temnes are now the largest ethnic group in Sierra Leone, outnumbering the Mendes by 5%.
The recent fake census conducted by President Maada Bio, which was boycotted by Northerners and Westerners, will show a different picture but the reality from the credible CIA Factbook is that the Temnes now dwarf the Mendes in population density.
Looking at the democraphics, It is also interesting to note that with the Creoles and Northern ethnic groups put together, the Northwest will be further up by 50%. The Southeastern percentage would rise to about 40% if the other etnic groups in the region are added to the Mendes.
The other interesting fact is that Temnes are not concentrated in the North, from where they hail. They are found in the Southeast in large numbers as well where they constitute the majority of traders, hawkers and business people.
Political parties suspicious that President Bio is planning to rig the elections are advised to lauch a massive sensitization and mobilization of their supporters to ensure that they register to vote in 2023. If they register in massive numbers and turn out on elections day to vote, given that people largely vote in Sierra Leone based on ethnic and regional considerations, President Bio will not have the demograhics to win. This is a sad but salient fact.
Northwesterners are shortchanged in Sierra Leone only because they do not form a united front. They have all the numbers but disunity has always been their problem. If they unite , there is no way they will not come out tops during every election.
__________________________-
CIA WORLD FACTBOOK
Ethnic groups
Temne 35.4%, Mende 30.8%, Limba 8.8%, Kono 4.3%, Korankoh 4%, Fullah 3.8%, Mandingo 2.8%, Loko 2%, Sherbro 1.9%, Creole 1.2% (descendants of freed Jamaican slaves who were settled in the Freetown area in the late-18th century; also known as Krio), other 5% .
Source: CIA World Factbook – This page was last updated on Saturday, September 18, 2021